SALE PRICES
SOLID FLEECE
$3.25/yard
by the roll (60+ yds)
$3.45/yard
by the yard (12+ yds)
$3.65/yard
by the yard (2+ yds)
PRINTED FLEECE
$3.55/yard
by the roll (60+ yds)
$3.75/yard
by the yard (12+ yds)
$3.95/yard
by the yard (2+ yds)
Minimum order is
15 yards

FREE SHIPPING
for orders
over 240 yds
DUE TO THE HOLIDAYS, ORDERS PLACED TODAY MAY NOT SHIP FOR 3-4 BUSINESS DAYS.
IF YOU NEED YOUR ORDER SHIPPED SOONER PLEASE CONTACT US TO SEE IF WE CAN ACCOMODATE YOU.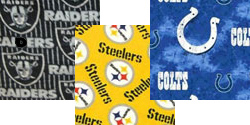 We now have
NFL Team Fleece
right here>>


Our fleece is
THE BEST QUALITY
imported fleece available.

Our Prints are finely detailed and our Solids are unique.
All at wholesale prices.
Customer Service:
1-646-727-8361
sales@fleece-fabric.com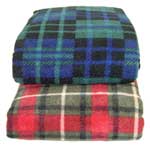 · OUR SOLID FLEECE REDUCED TO $3.25/YD (for a 60 yd roll)
· Check back frequently for the latest.
· Compare our wholesale prices.