SALE PRICES
SOLID FLEECE
$3.25/yard
by the roll (60+ yds)
$3.45/yard
by the yard (12+ yds)
$3.65/yard
by the yard (2+ yds)
PRINTED FLEECE
(with some exceptions)
$3.55/yard
by the roll (60+ yds)
$3.75/yard
by the yard (12+ yds)
$3.95/yard
by the yard (2+ yds)
Minimum order is
15 yards

FREE SHIPPING
for orders
over 240 yds
~~~~~~~~~~~~~
New Prints in All Categories
~~~~~~~~~~~~~
SUMMER SALE
SOLID FLEECE
$2.85/yard
Without Anti-Pill - Limited Colors - By the roll (60+ yds)
Free shipping for 240+ yds
Quantity & colors are limited.
Contact us for availability and to order.
~~~~~~~~~~~~~
Our fleece is
THE BEST QUALITY
imported fleece available.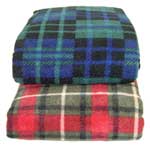 Customer Service:
1-646-727-8361
sales@fleece-fabric.com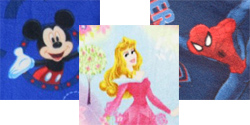 Disney Fleece
Coming Soon

· OUR SOLID FLEECE REDUCED TO $3.25/YD (for a 60 yd roll)
· Check back frequently for the latest.
· Compare our wholesale prices.